It's been a while since the last blog update but things have been very busy with some big projects and even bigger clients. Just recently I had a superb new break through with full body scanning using Agisoft Photoscan. I had yet to see anyone use the software with a fixed Multi-Camera rig and decided to give it a go.
Despite the bonus of no calibration what so ever, being able to process old 3D captures taken with my DI3D kit as well as some older stereo photographs, I think the results are pretty incredible. Using up to 16 fixed synchronized DSLR's, I am now able to capture a slice of time in 3D from multiple angles. Currently stitching the full body data using a motorized turntable but I hope to upgrade to more Cameras soon for 180-360 capture. It also includes a built in Face capture system into the Camera array, instead of being separate.
Infinite-Realities can now offer a custom built mobile 360 degree Full Body/Face Capture service to rival that of any Cyberware or Mephisto system but with 100's of Megapixels of Color data to utilize, without having to use lasers or expensive structured light systems that are prone to error, subject discomfort and movement.
These are the very first prototype captures, processed rigidly into a water tight 360 Mesh, using off the shelf Cameras and some super cheap but very powerful Software. I hope to improve the output over the coming weeks.
360 Closed Mesh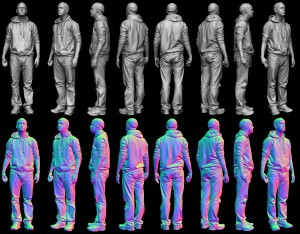 Individual Slices:
You can choose from a variety of Cameras to texture with, adding upto 100's of Megapixels of combined data. Most front shots are suitable to just use roughly 36MP's for the body and about 20-24MP's for the face.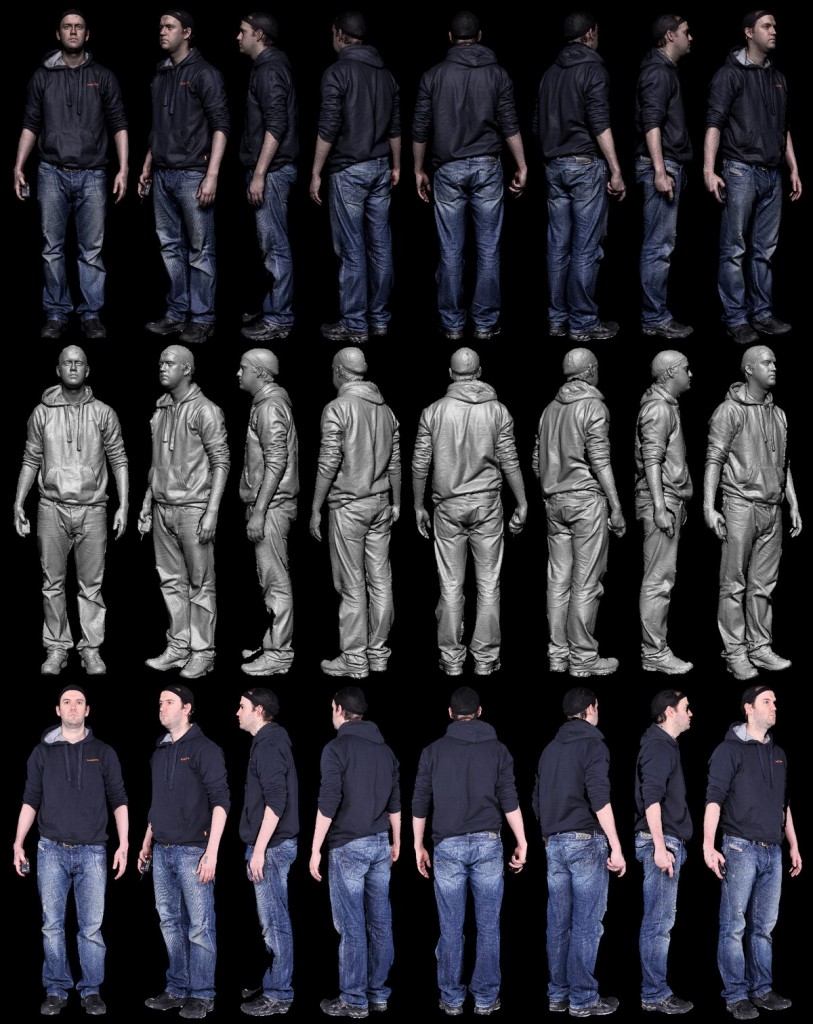 Would you like to share your thoughts?