After 3 years of hard work, allot of research, help from Family, a sacrificed social life and many freelance projects to pay off this research. I have finally finished the 2nd iteration of IR's Fullbody Scanner.
Back in 2002 as a young 3D Environment Artist I could only have ever dreamed of owning my own 'Laser' Scanning System. I had no Character Artist Experience, ZBrush was just a 2D painting tool. I was in debt and had no business. But in 2007 that all changed …starting my own business was a gamble but also a fortunate move, it opened up new doors to things I had never imagined.
My point.. if you keep trying you can achieve bigger and better things.
IR's Custom Built Capture System
The system boasts 70x DSLR Canon Cameras. It's a Single Shot system from a full 360 Degree Array. Not only can the system capture a single moment in time instantly but it offers over 1,260 MP's of colour texture resolution.
So in this blog post I wanted to show off some example captures (at the bottom) but first I wanted to explain (visually) why this system is better than previous scanning solutions. Of course all of them have their benefits and weaknesses. Times are changing and even this system in a few years will be out dated, but for now there is still time for it to reign.

There are now other systems springing up around the World. I've seen data from a system in Europe and 2 in the UK.

"So what are the benefits of IR's Capture system?"
Here is a simple set of animated pictograms to explain why:
Old Scanning Solutions

.
[column_one_fourth]
Steady Hand Poles
Slow. Cumbersome. Dated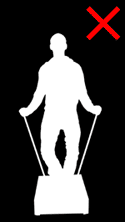 [/column_one_fourth]
[column_one_fourth]
Laser Scanning
Slow. Wobble. Poor Colour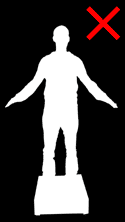 [/column_one_fourth]
[column_one_fourth]
Multi Shot & Turntable
Slow. Wobble. Lots of Data.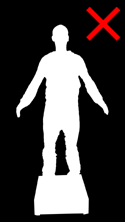 [/column_one_fourth]
[column_one_fourth_last]
Fringe Pattern
Slow. Bad for Eyes. Stitching.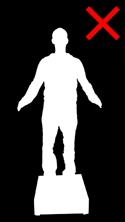 [/column_one_fourth_last]
IR's Solution
You think of a Pose, IR can capture it. Mid flight! It also has a built in Face Capture System.
No manual alignment. No stitching. No seams. No Distortion or Registration issues. Minimal Post Processing.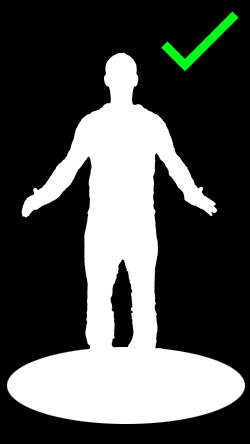 Too good to be true?
The only draw back to this system is, it isn't Mobile.
"Isn't it expensive?"
The system is vastly cheaper than any structured light or Cyber Scanning systems on the market, and it uses all off the shelf hardware and software, available to the general public. People are asking how much I have sunk into this system, well 50% less than if I had invested in a commercial solution. Do the maths, 70x DSLR's and Lenses, 70 Mounts,  280 Wires. Multiple PC's. All this ….and still cheaper.
Conclusion
The 3D scan captures below, are only possible thanks to the hard work from the guys behind the processing software at AgiSoft LLC, who created Agisoft Photoscan that I use to process the 2D images. The whole process is very easy to set-up and use, with a little ingenuity and drive it's possible to get this all working in unison.
Thus, contrary to popular belief and sales marketing, you don't need a PhD to design or use a capture system like this. Cracking The Black Box of Photogrammetry Scanning.
Some example 3D Scans
Would you like to share your thoughts?