I just wanted to share a cool new Shader Phenomena put together by the very creative Tony Reynolds, for 3DSMax2010 and Mental Ray. It also renders damn fast!!
This new Skinshader for MR is an update to the Advanced Skin Shader by Zap Andersson. This new Shader has more accurate Skin depth shading as well as some much needed (life) shadow bleeding from lights, that gives that nice life like authentic glow that was missing from the original and advanced version.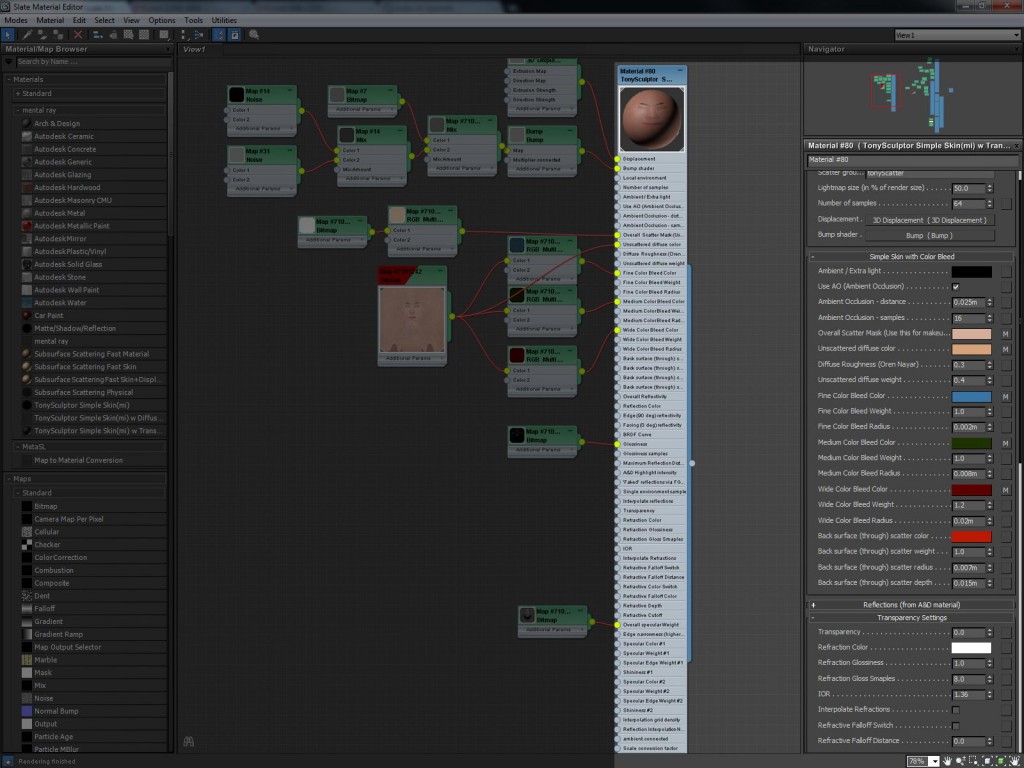 Now in my mind this Shader doesn't quite match the quality of Arnold's skin shader but it's pretty damn close, and hey, it's available now in Max for Mental Ray. I rushed these tests and slapped them together but I am sure other people could produce far better results.

There is also a version that includes a transparency slot, if you want to get creative with it, eye'eye!
[button link="http://www.ir-ltd.net/uploads/TonySculptor_Simple-skin_mi.rar"] Download Now (10 KB) [/button] Tony Sculptor Simple skin (mi)
Copy and paste to –> XXX:Program FilesAutodesk3ds Max 2010mentalrayshaders_autoloadinclude  <–
or for 2011 Max Design+ –> XXX:Program FilesAutodesk3ds Max Design 2011MENTALIMAGESshaders_autoloadmentalrayinclude <–
Would you like to share your thoughts?