This week I got the chance to work with the very talented Model/Dancer, Joceline Brooke-Hamilton. I was able to finally test the new studio space and the Single Shot 3D Body Capture System. Which worked really well. Together we took 100's of poses! Joceline is very versatile and super creative, also a wonderful Ballet Dancer, so ideal to push the system to it's limits.
IR's solution is extremely reliable, comprising of 42 Canon DSLR's networked over 5 PC's, using Breeze Software to trigger and download with Agisoft Photoscan Pro to build.
The scanning system is able to capture a single moment in time, within a bounding box volume of about 1.5m x 1.5m x 2m Heigh. Allowing for lots of dynamic poses! The Cameras are synchronized so you can capture very quickly and at super high resolution.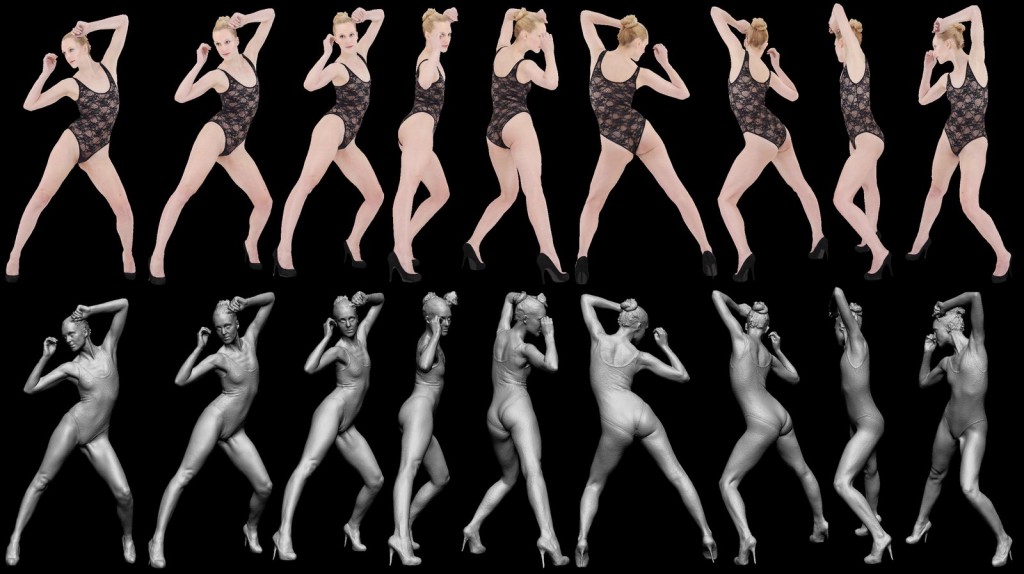 Video showing the Models inside ZBrush4R3, retopologized and with Unwrapped UV's, displaying 8K Colour Texture Maps
[vimeo width="600″ height="400″]http://vimeo.com/40602544[/vimeo]
IR's Single Shot 3D Body Scanning Solution is ideal for Game Development Studios and Visual Effects Companies who need to clone humans into Digital Form.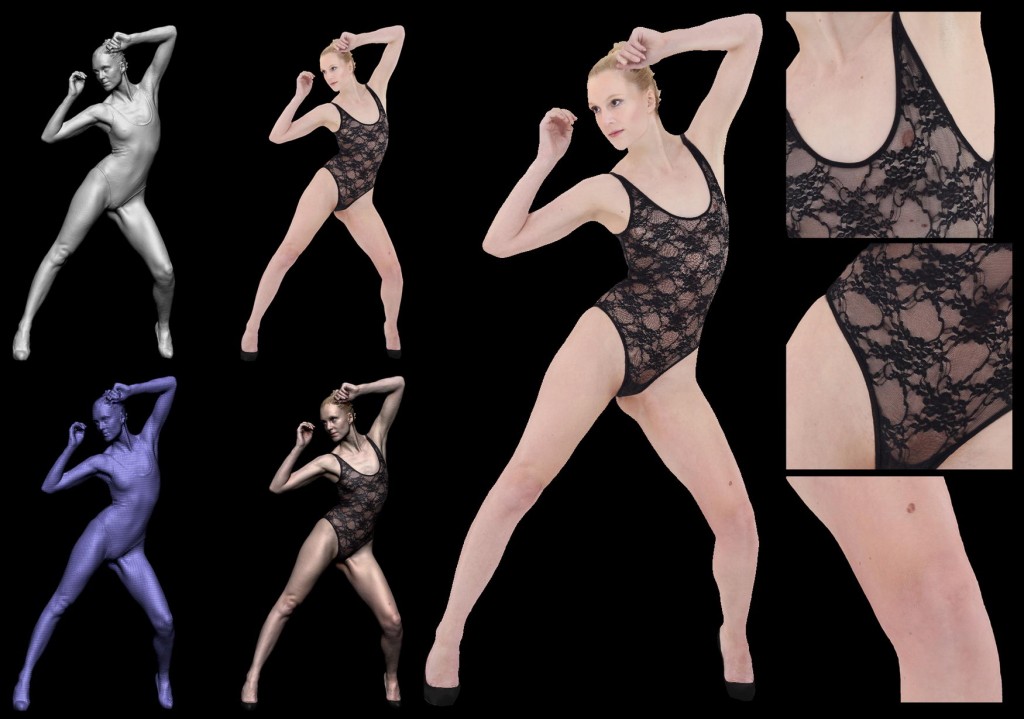 Various angles viewed in ZBrush 4R3:
…more poses, costumes and beauty shots to come.
Would you like to share your thoughts?